 Release Concert "Witchcraft" Release Concert "Witchcraft"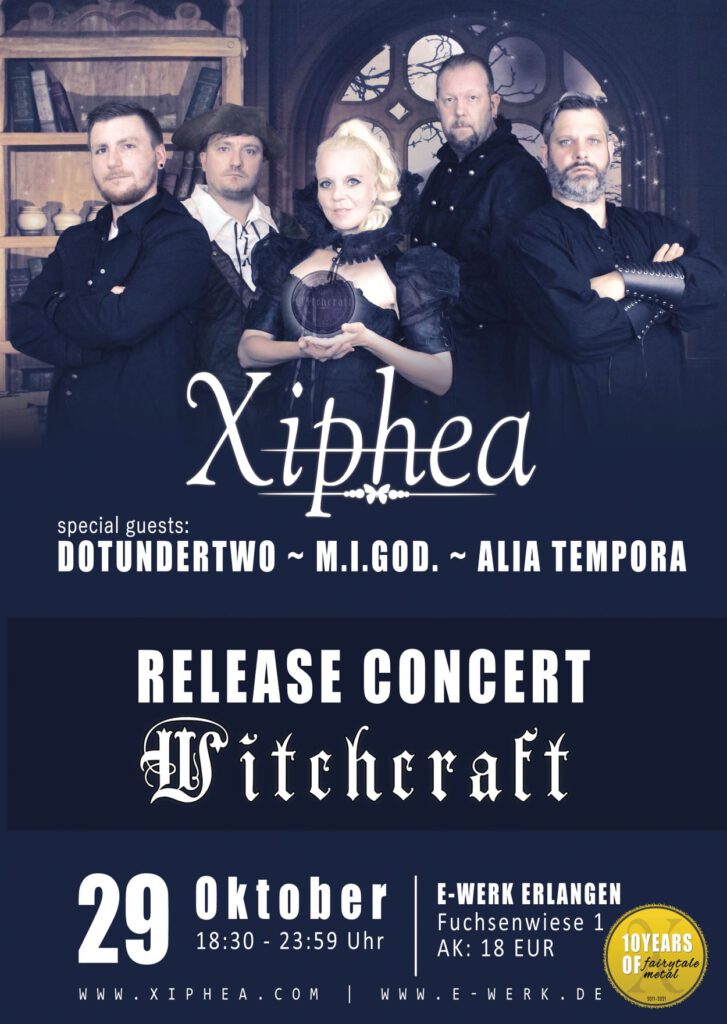 Release Concert "Witchcraft"
29.10.2021
E-Werk Erlangen
Fuchsenwiese 1
91054 Erlangen
Abendkasse: 18€
Einlass: 18:30 Uhr
Beginn: 19:00 Uhr
Update: Das E-Werk Erlangen hat sich für die 2-G Regel entschieden. Es können nur Geimpfte und Genesene an der Veranstaltung teilnehmen. Wir bitten um Verständnis. Weitere Informationen findet ihr hier.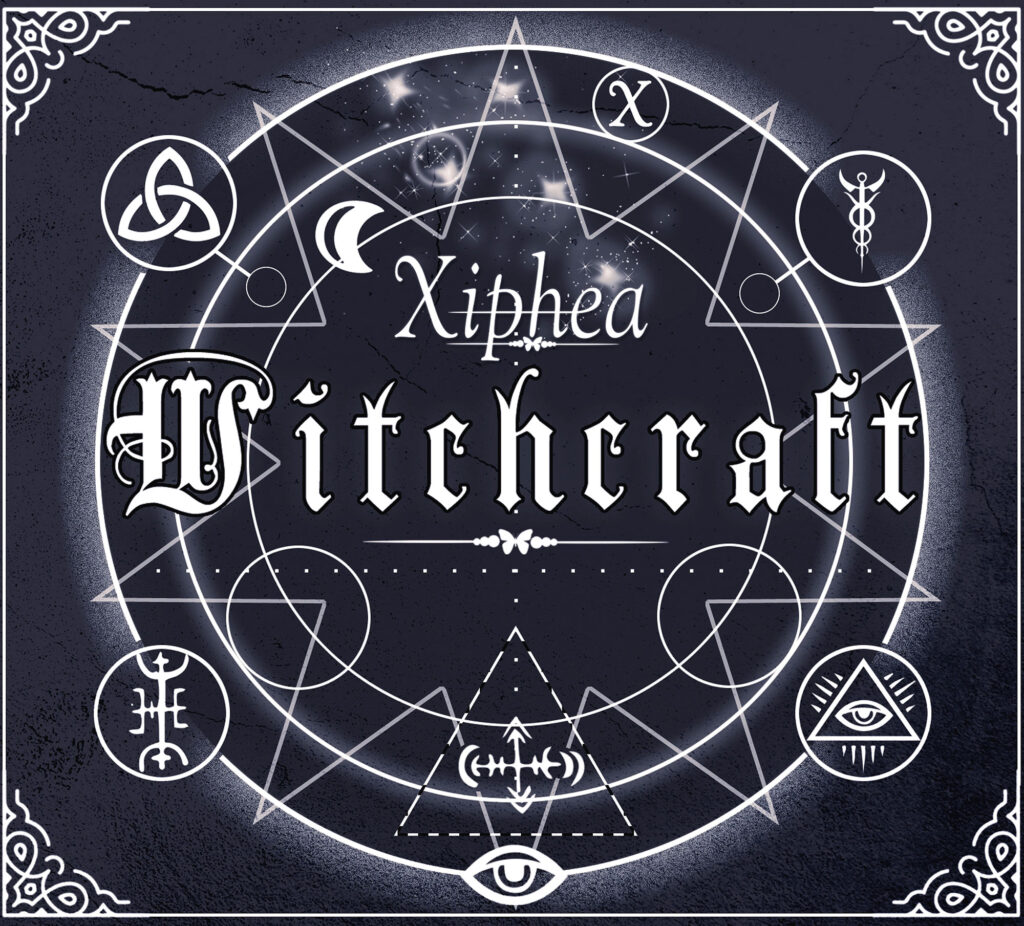 The new album "Witchcraft" by Xiphea will be available on 1st November 2021. The ten years anniversary album includes some new styles, new shades of Xiphea and of course new metal music. 12 brand new songs full of magical symphonic metal.
Preorder your copy now and become part of the Xiphea family. 
Watch the new video "Witchcraft"
Xiphea Symphonic Fairytale Metal
10YEARS OF FAIRYTALE METAL
Once upon a time our fairytale journey began. We look back on 10 years of band history. 10 years full of adventure, concerts, publications, ups and downs. We are grateful that you were by our side and supported us in many lovely ways. Over the years we met a lot of great and wonderful people, made friends and got inspired by bands and musicians we shared the stages with.
We had to learn a lot of things, made some mistakes and tried to develop step by step. It was hard work but we really enjoyed it. Still we are full of passion and enthusiasm. We just love Xiphea and 10 years… It is making us proud. So if the Gods like us, then of course we will celebrate our anniversary with you. That is what we wish with all our hearts. But either way, there will be a lot to hear and see from us in 2021. Be curious and let yourself be surprised.
Lots of love
Xiphea
Sabine – Neil – Daniel – Frank – Michael
We are very happy that our fourth upcoming album is ready to take off. So we thought it might be nice to celebrate with you. 🙂 We haven´t seen you for a while cause of Covid-19 pandemic. But now Xiphea is back and ready to hit the stage. We invite …
Xiphea Podcast Märchenzeit
Episode 6 Q&A
Episode 6 Q&A
In der Episode 6 der Märchenzeit beantworten Sabine und Neil eure Fragen. Xiphea hat vor einigen Wochen auf den sozialen Kanälen gefragt: "Was wollt ihr von uns wissen?". Darauf hin haben sich zahlreiche Benutzer*innen mit tollen Fragen gemeldet. In der neuen Podcast-Folge haben wir uns ein paar Fragen herausgepickt und beantworten diese. Seid gespannt auf interessante Fragen zum Bandalltag und zur Xiphea Märchenwelt. Viel Spaß.