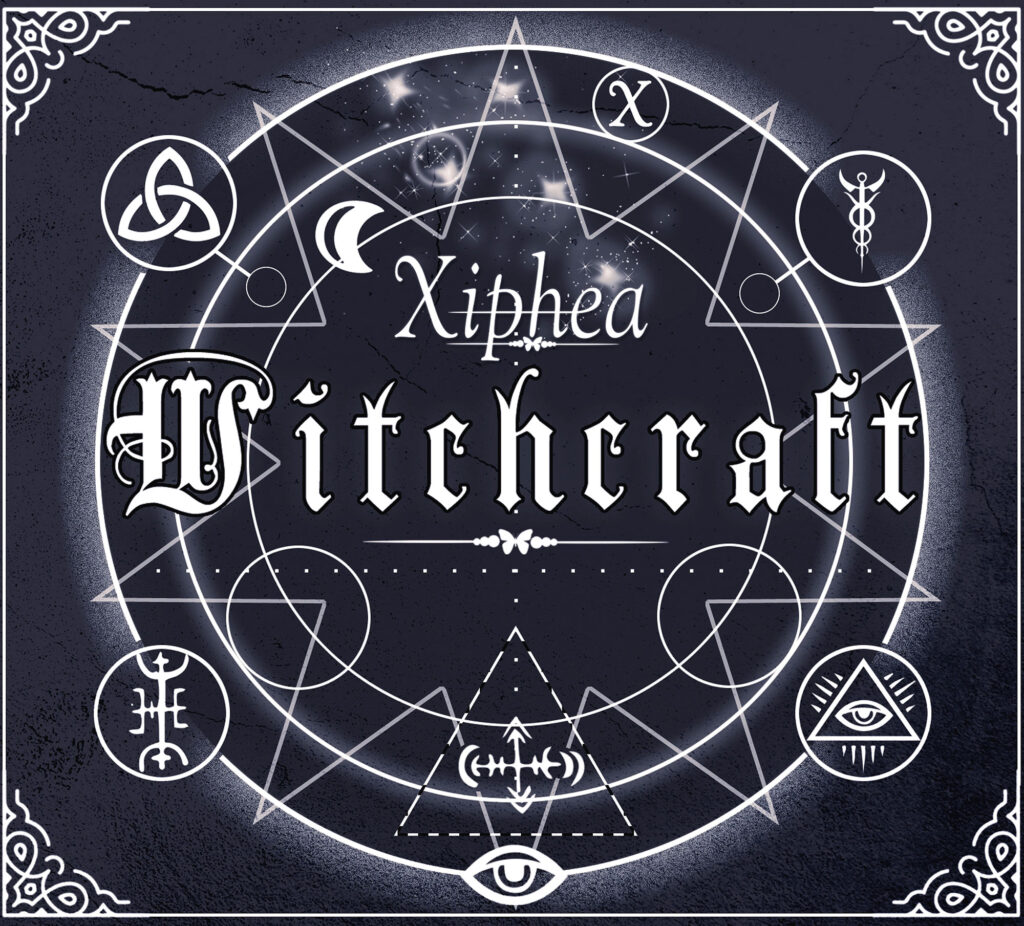 The new album "Witchcraft" by Xiphea will be available on 1st November 2021. The ten years anniversary album includes some new styles, new shades of Xiphea and of course new metal music. 12 brand new songs full of magical symphonic metal.
Get your copy now and become part of the Xiphea family. 
Watch the new video "Witchcraft"
Xiphea Symphonic Fairytale Metal
10YEARS OF FAIRYTALE METAL
Once upon a time our fairytale journey began. We look back on 10 years of band history. 10 years full of adventure, concerts, publications, ups and downs. We are grateful that you were by our side and supported us in many lovely ways. Over the years we met a lot of great and wonderful people, made friends and got inspired by bands and musicians we shared the stages with.
We had to learn a lot of things, made some mistakes and tried to develop step by step. It was hard work but we really enjoyed it. Still we are full of passion and enthusiasm. We just love Xiphea and 10 years… It is making us proud. So if the Gods like us, then of course we will celebrate our anniversary with you. That is what we wish with all our hearts. But either way, there will be a lot to hear and see from us in 2021. Be curious and let yourself be surprised.
Lots of love
Xiphea
Sabine – Neil – Daniel – Frank – Michael
Thank you for a fantastic FMN4 – Thank you all very very much, you made this event so special for us. We had a great night, a fantastic show and great people around us. It was so magical and we are overwhelmed by all these wonderful memories you created for …
Xiphea Podcast Märchenzeit
Episode 10 Silvester
Episode 10 Silvester
Zum Jahresabschluss trifft sich Xiphea im Proberaum zum gemeinsamen anstoßen, miteinander lachen und über Highlights des Jahres zu philosophieren. Dani, Frank, Michi, Sabine und Neil schmieden Pläne für das kommende Jahr 2022 und tauschen sich über Wünsche und Vorhaben für die Zukunft aus. Seit dabei, wenn märchenhaft gefeiert wird. Vielen Dank an alle die den Podcast Märchenzeit verfolgt und fleißig gehört haben, "Silvester" ist nun erstmal die letzte Episode der Xiphea Märchenzeit.