The brand new Xiphea merch hit the webstore… Get one of the rare collectable special edition of Xiphea´s magic potion. The magic potion is the energy you need to bang your head on metal concerts. Check out the webshop for detailed information and ordering.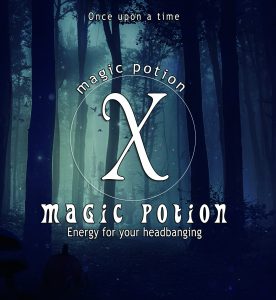 On Sale:
Xiphea´s first release "Masquerade" and the first full length album "From the uncharted island" are on sale. Go to Webshop here
Reminder:
The latest album "Once upon a time" is still available on Amazon. Get your copy now, only a few copies are left.
[aio_button align="none" animation="flash" color="blue" size="small" icon="amazon" text="Order now" target="_blank" relationship="dofollow" url="https://www.amazon.de/Once-upon-time-Xiphea/dp/B01LZGPF1S/ref=sr_1_1?ie=UTF8&qid=1477664821&sr=8-1&keywords=xiphea"]
All Xiphea Music also available as MP3 downloads in the well known MP3-Stores
[aio_button align="none" animation="flash" color="blue" size="small" icon="amazon" text="Amazon MP3 Store" target="_blank" relationship="dofollow" url="https://www.amazon.de/s/ref=ntt_srch_drd_B00D39SHH8?ie=UTF8&field-keywords=Xiphea&index=digital-music&search-type=ss"]
[aio_button align="none" animation="none" color="blue" size="small" icon="albums" text="7Digital" target="_blank" relationship="dofollow" url="https://de.7digital.com/search?q=xiphea"]
[aio_button align="none" animation="flash" color="blue" size="small" icon="albums" text="iTunes" target="_blank" relationship="dofollow" url="http://www.apple.com/de/itunes/"]
and many more…